After a busy day, many people didn't have time to have a lunch or dinner and sometimes a breakfast too. When this type of problem become serious, the food delivery services come as a solution. In this technology era, more selections from various platform are appearing to order food online. The easiest way to get it delivered right to your doorstep. Here are some options for online food delivery in Malaysia!
We want to give you
RM 5 off
Dah Makan provides an option of three or four healthy dishes each day, which you order at least one day in advance for lunch. This system makes it a lot simpler for you to enjoy lunch within your break without having to waste half the time waiting for your food to be prepared. The website is impartially easy to use. You're presented with a menu for each day with three to four dishes ranging between RM18 to RM20. If you choose, you can also subscribe to meal packages in advance so you don't have to worry about what you're going to eat every day. For payment, they accept credit and debit cards, online banking, and cash on delivery, so you have plenty of options. For now, there are no delivery charges so that's a big plus with ordering from Dah Makan. Moreover, the food itself relish decent and arrives still warm. There's usually a Western meal, Asian meal, and a vegetarian selection to cater for the variety of eaters each day. One thing to remember, though, is that you should order a day in advance because dishes for the day are usually sold out when we check in every morning.
Cooked by Friendly Chefs
Order Anytime
No Delivery Fee
No minimum order
Coverage Area : Kuala Lumpur, CyberJaya, PutraJaya, Puchong, Ampang, Cheras, Kajang
No more skipping lunch,
no matter how busy.
For days you just feel
like staying in.
Have your tea time
snacks sent to you.
How To Order Using GrabFood
Launch the Grab app and select "Food"
Enter your delivery address.
Select your favourite restaurant.
Select a meal and add to your basket.
Complete the order and get ready to enjoy your meal.
Coverage Area : Klang Valley and has recently expanded to selected areas in Melaka, Kota Kinabalu, Penang, Johor and Kuching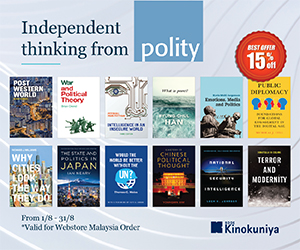 FoodPanda - Food delivery at its best!
FoodPanda Malaysia started with one goal in mind: to be the most convenient food delivery service in the country. 2 years later, it's operating successfully in 6 cities in Malaysia with many happy customers. Using the easy smartphone app or the website, anyone can find their favorite restaurants near them and order their favorite dish, drinks or even groceries. Whether it is breakfast delivery, lunch or dinner delivery, FoodPanda is your ultimate place to order food from any kind of restaurant anywhere in Malaysia. We believe food is a pleasure and food ordering should be a fast and fun experience.
Coverage Area : Kuala Lumpur, Penang, Johor Bahru, Petaling Jaya, Shah Alam, Subang, Shah Alam
You order from your favourite grocery stores
A concierge shopper hand picks the best products
A delivery bee brings your groceries to your doorstep

What We Deliver?